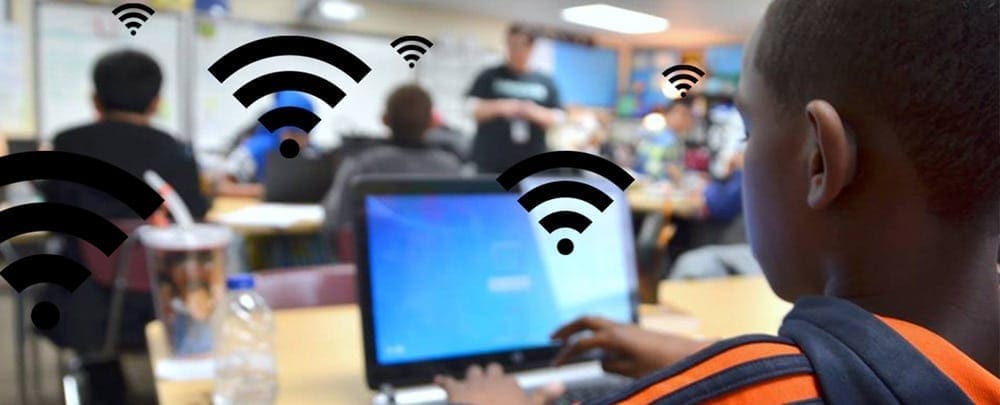 It is not uncommon today for many schools to be connected wirelessly to the internet. Children and teens are obsessed with the internet and WiFi in schools makes it easy to have access all day long.
Not that long ago, many schools used chalkboards as a means for students to learn. Now, tablets and other devices being used as learning tools are commonplace. Although this seems like it's beneficial to the learning environment, it's really doing more harm than good.
How Is WiFi In Schools Affecting Children?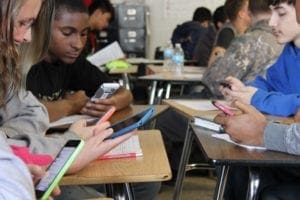 When smartphones are used in schools as an educational tool, it's easy for them to become a source of distraction for the student. There are so many apps and games that can easily be accessed that take away from learning time. It's hard enough already to regulate how much time a child spends online.
Some professionals are recognizing this as such a big problem, that they're calling for smartphones to be banned in schools all together. Most of us are well aware of the fact that smartphones and tablets are a huge source of distraction, but there is another issue that is even more important.
One of the world's leading experts in cancer studies has stated that WiFi throughout schools is posing a dangerous risk to our children. The radio waves that these devices emit can be dangerous in the same way that tobacco and asbestos are.
Even some of the top scientists are warning about the effects this type of constant exposure to radiation can have. WiFi in schools is only one of the places we should be concerned about. We are constantly being bombarded with EMF almost everywhere we go. Some like to call this electrosmog.
What Can Be Done To Reverse The Effects?
Academics are warning of a future cancer epidemic. The main groups of people at risk would be children and teens. The most logical thing to do in order to reverse or lessen the amount of WiFi in schools, would be to restrict or ban WiFi as well as mobile devices.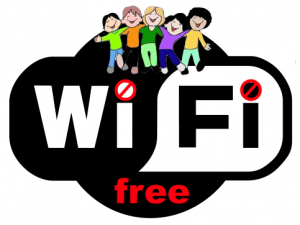 Some nations have already taken the necessary measures to ban and restrict WiFi usage in schools. Some of these countries include: France, Belgium, Spain, Israel, Australia, Italy, Switzerland, and Germany. These countries recognize the harmful affects WiFi in schools can have on children, and have taken action.
Even in the United States, some school districts have began removing WiFi from their schools. In 2017, the Maryland State Children's Environmental Health And Protection Advisory Council was the first to recommend their schools to use only wired internet and reduce EMF in classrooms. In February 2018, The Santa Fe Waldorf in New Mexico removed WiFi in their elementary school building and has been fully WiFi free since.
What Is The Future For WiFi In Schools?
Unfortunately, at this rate it doesn't appear that WiFi in schools will be going anywhere anytime soon. Even with all the scientific studies showing how harmful these signals can be for human health (especially children), WiFi use is expanding.
The EMF radiation on which WiFi depends– from sources including routers, mobile phones, and baby monitors— is orders of magnitude stronger than the natural amount of radiation life on earth evolved alongside for millions of years. WiFi is essentially a huge health experiment, given that it's new and we don't really know how this will affect human health in the long-term.
We can only speculate on how something like this will unfold. The massive amounts of exposure have only recently become a big problem, and negative health effects such as cancers can take decades to develop and manifest. And exceedingly little research has been done on the effects of WiFi radiation.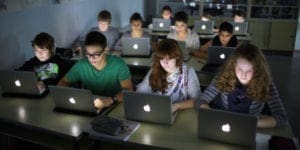 Children are so vulnerable to WiFi because their nervous systems are still developing. They have thinner skulls, so their brains take in more of the radiation, increasing the risk of cancer and brain tumors. This is why WiFi in schools is such a concern. They have many decades of exposure ahead of them.
The good news is that, as time goes on, more and more schools and districts are beginning to realize the harmful affects WiFi in schools can have on children and teens. The best practice to keep our children safe, is to take the appropriate measures to reduce exposure.
Devices in schools can still be used as learning devices, but they should be hardwired whenever possible. This would allow for schools to still be innovative and up-to-date on technology without putting children's health at increased risk.
Putting these practices into use is what will help us minimize children's risk of developing cancer, even at a young age. The amount of WiFi they are exposed to in school can be avoided or greatly reduced without compromising the quality of their education.
---