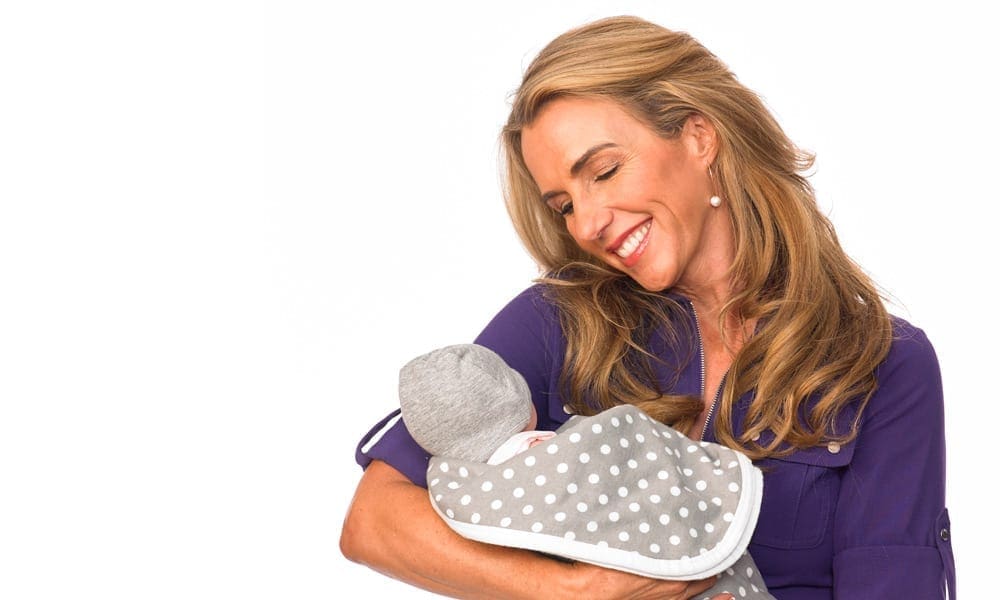 Access to advanced technology used to be restricted to adults. Today, smartphones and other wireless devices are in the hands of toddlers and newborn infants. Not only that, but the exceptional surge in popularity of new tech for adults (smartphones, baby monitors, Wi-Fi hubs, etc) means there are more in homes across the USA than ever before. EMF protection for babies and children has never been more important.
The Case for Increased Protection
It's been over two years since the American Academy of Pediatrics showed that Children are disproportionately affected by environmental exposures, including cell phone radiation, and we already know that us adults are considerably at risk from overexposure. Given the popularity of smartphones has only grown in those two years, we are forced to acknowledge that our penchant for wireless connectivity could be harmful for our children – especially in our own homes.
Today, one third of American households have 3 or more smartphones. If we include wireless routers (which almost everyone has today), baby monitors, thermostats, tablets, speakers… there is a lot electromagnetic radiation to contend with. The SYB Baby Beanie is our latest product, designed to help the most vulnerable to stay safe!
The Baby Beanie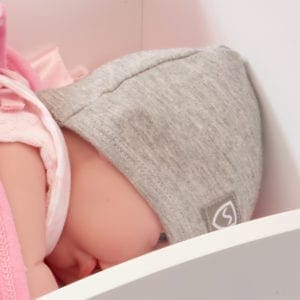 Available in a light, natural grey color and four different sizes, the SYB Baby Beanie can be worn by newborns and kids up to around two years old. With its super-soft texture and casual design, no one will know it's anything other than a standard, cute beanie hat – unless you're bragging about its extra protective abilities, of course!
In addition to soft cotton and nylon, our Baby Beanie is made with strands of ultra-fine silver. In fact, a full 35% of the material used is silver, and it's these precious metal fibers which provide the crucial protection to your baby.
Real EMF Protection for Babies
The EMF radiation emitted by smartphones, Wi-FI routers, and other wireless devices passes straight through regular clothing and into our bodies. Officially classed by the World Health Organization as a Group 2B carcinogen, you don't want to expose your kids to the radiation any more than is necessary.
The web of silver strands woven into the Baby Beanie physically deflects inbound radiation in a way that regular clothes does not. In fact, our beanie has been shown to deflect up to 99% of incident radiation, meaning less than a single percent passes through the child's head.
At only $24, this is one of the cheapest, most effective shielding products on the market.
Whole-Body EMF Protection for Babies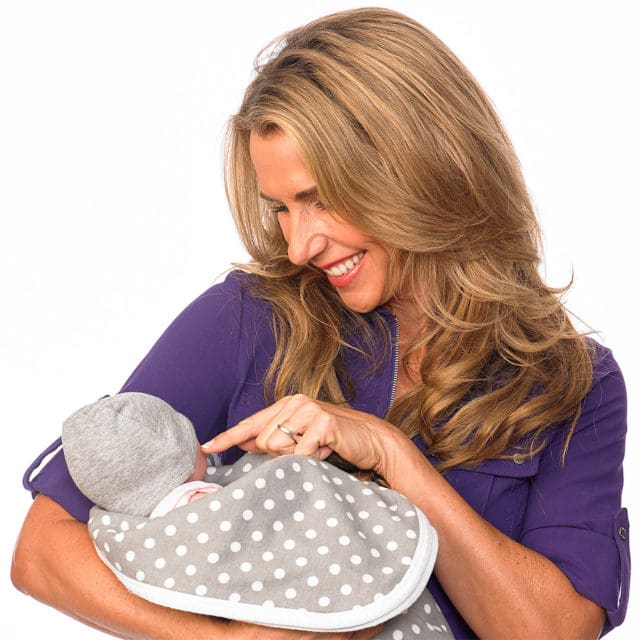 One concern for expecting mothers is the risk of exposing their children to harmful radiation during pregnancy. As we said, EMF radiation passes straight through regular clothes and into the body.
Fortunately, we have a solution!
The SYB Baby Blanket is a beautifully soft, attractive blanket which can be used by both new and expecting mothers. You can wrap the newborns up (with their beanie hat on!) or wrap the blanket around your belly while you're expecting. With the baby blanket, you can shield the little one and continue using your smartphone, tablet, or laptop without having to worry!
If you'd like to learn more about EMF radiation and our solutions, you can keep up with our blog. We cover the latest news in the industry, and also tackle personal subjects like when to introduce your children to smartphones, and how to live more safely without compromising your digital lifestyle.
---