Description
Shield Your Baby in Style with the SYB Baby Blanket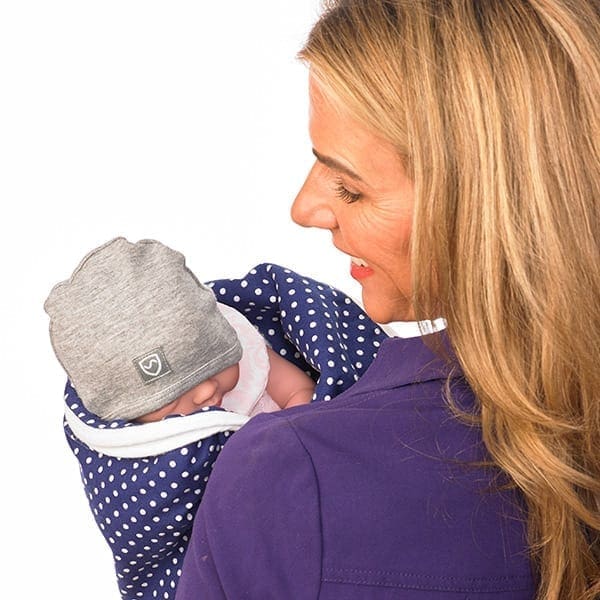 Our SYB Baby Blanket is a comfortable and hypoallergenic soft cotton flannel blanket, lined with 18% silver, that deflects up to 99.9% of wireless radiation.
Our Baby Blanket makes it easy to shield your baby from harmful EMF radiation from wireless devices.
Real Science
Our radiation blocking SYB Baby Blanket is a product of science, not superstition. We use universally established scientific principles to shield your baby.
Each blanket is woven with thin silver thread that forms a shield to surround and protect your baby.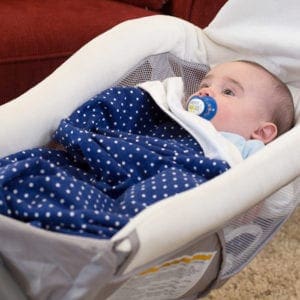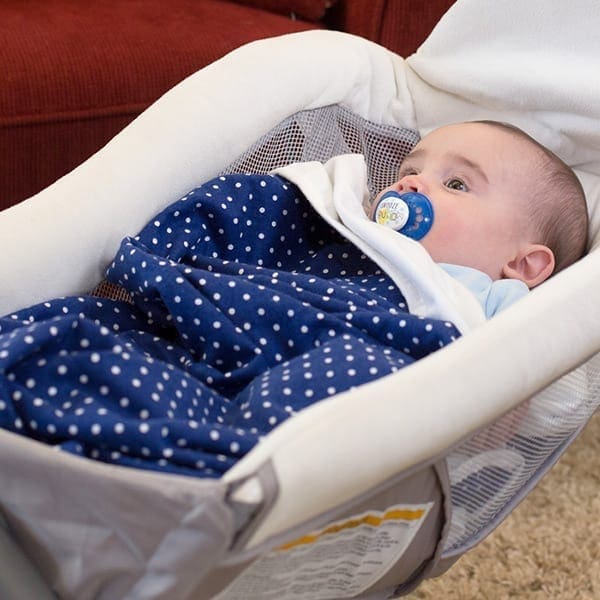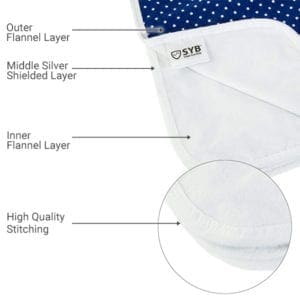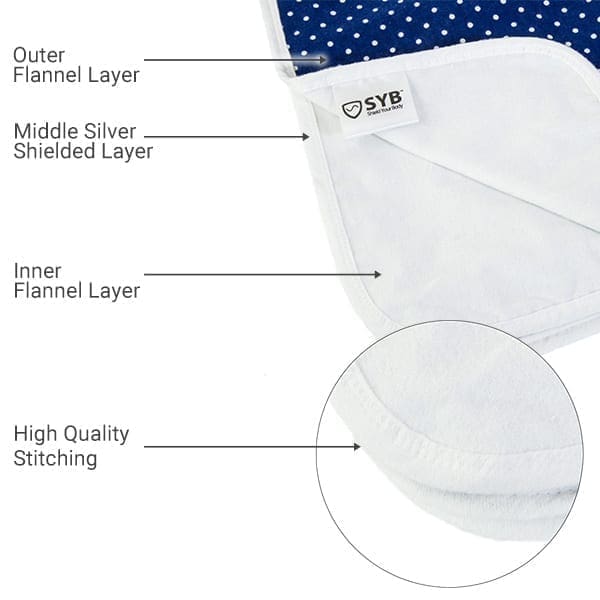 Triple Layer Construction
Each Baby Blanket is made from three layers. The two outside layers are made from US-grown cotton flannel, and dyed with non-toxic dyes.
In between the two layers of flannel is a sheet of translucent ecological unbleached cotton fabric without chemicals in the middle, woven with microscopic silver wire to form a protective mesh.
And it's all sewn together in Canada with high-quality stitching that we guarantee for life.
Great For Moms, Too!
The SYB Baby Blanket can also protect pregnant women.
Just wrap the Baby Blanket around your belly while you sit or work to shield your baby in the womb.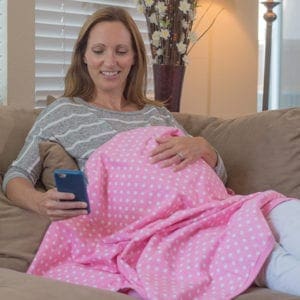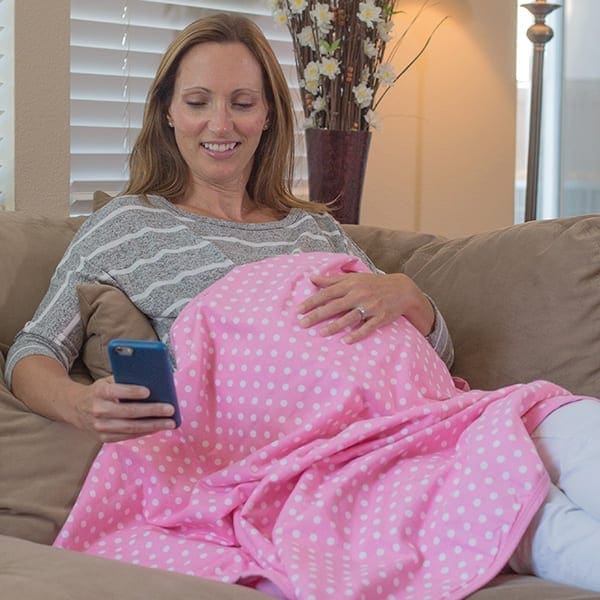 Quality
Ours is the only EMF Baby Blanket made in the USA and Canada, with high quality North American workmanship. Your baby deserves nothing less.

Easy to Use
Using our SYB Baby Blanket couldn't be easier. Just use it like a regular blanket. That's it! And now your baby is protected!

Smart Design
Because our SYB Baby Blanket shields your baby, and not your devices, they provide protection without interfering with the reception, performance or battery life of your wireless devices.

Machine Washable & Dryable
Your new SYB Baby Blanket is machine washable AND dryable.
Machine wash on the 'delicate' setting, or hand wash, with cold water. Tumble dry with no heat, or air dry. Do not iron, twist, wring dry, bleach or dry clean.