Description
The World's Most Protective Underwear
Our SYB Boxer Briefs are an incredibly comfortable way to block up to 99% EMF / EMR radiation from cell phones, laptops, wifi routers, bluetooth and other wireless devices from your body and reproductive organs.
Shield Your Body from harmful electromagnetic radiation with our SYB Boxer Briefs.

Real Science
Our radiation blocking SYB Boxer Briefs is a product of science, not superstition.
By weaving a mesh of silver microfibres through our cotton underwear, we create an effective Faraday Cage which prevents up to 99% of all wireless EMF radiation from passing through.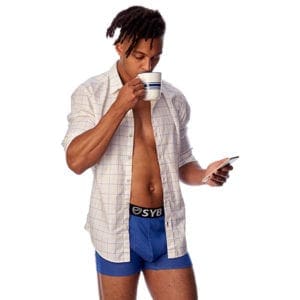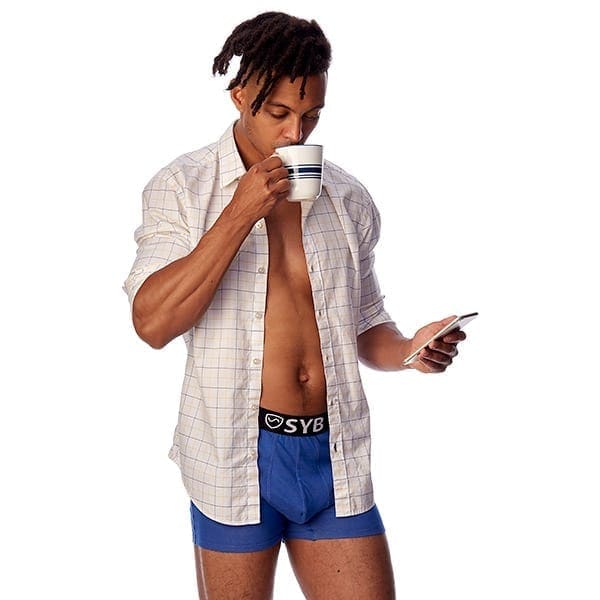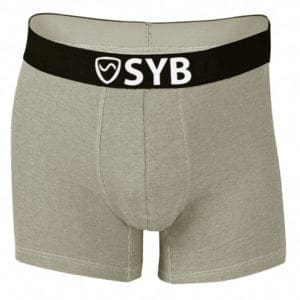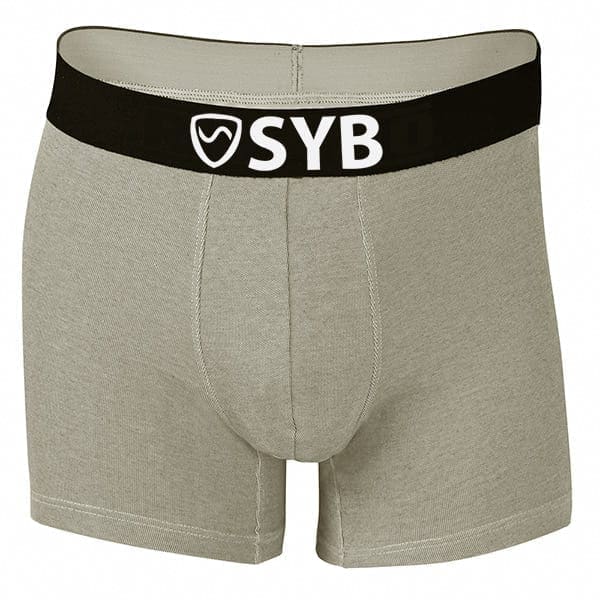 Even More Powerful
The same EMF-repelling silver fibers that line our boxers also make them odor-killing to prevent bad smells or dirtiness, and anti-bacterial to improve hygiene and health.
The reality is that wearing a pair of our SYB boxers offers you the same level of comfort and support as any high-quality underwear, but only ours have the built-in technology to protect you and your fertility from harmful radiation.
Complete Protection
The entire brief is made from our shielding material, so you have complete 360° coverage.
This means your reproductive organs are protected, at all times, from all sources of EMF, like the cell phone in your pocket, your office wifi, or that laptop in your lap.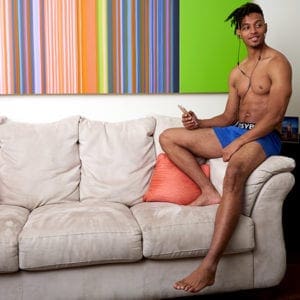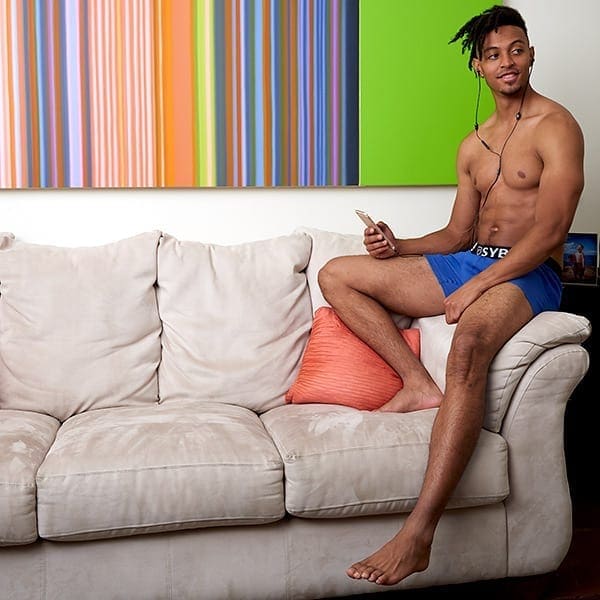 Quality
Unlike competing underwear, our Boxer Briefs are made in Canada, with excellent North American workmanship.

Easy to Use
Putting on underwear is the simplest thing in the world, and using SYB boxers is a no-brainer. Just put them on and that's it! You're protected!

Smart Design
Because our SYB Boxer Briefs shield you, and not your devices, they protect your body and do not interfere with the reception, performance or battery life of your wireless devices.

Machine Washable
Your new SYB Boxer Briefs are machine washable!
Care: Machine wash on 'delicate' setting with cold water, or hand wash in cold water. Air dry. Do not bleach, iron, or dry clean.