Description
Instantly Turn Any Pocket Into a Powerful Cell Phone Radiation Shield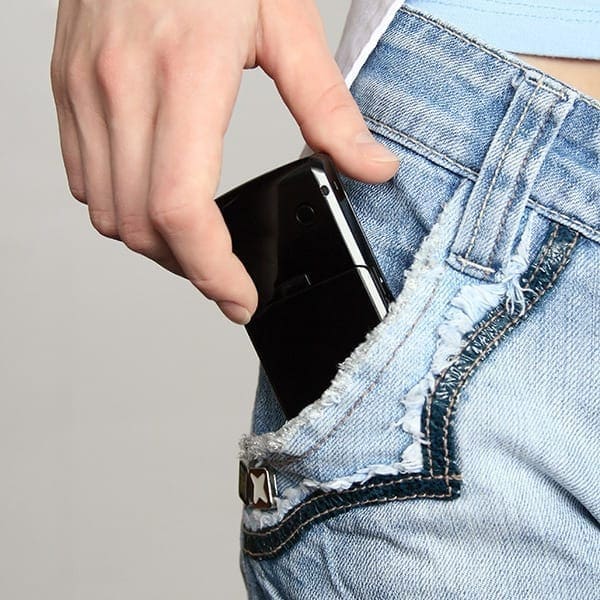 Did you know cell phone companies say you're not supposed to carry your cell phone in your pocket? And if you do, the radiation you're exposed to can exceed legal limits?
But everyone carries their phones in their pockets anyway. Because it's so convenient.
That's why we created the SYB Pocket Patch: simple and affordable cell phone radiation protection.
See How Powerful the SYB Pocket Patch Is
Real Science
Our Pocket Patch uses well established science. Each Patch consists of a layer of cotton, interwoven with gossamer thin silver threads that form a shield to deflect EMF radiation, working much like a Faraday cage.
The powerful shielding material that lines the Pocket Patch deflects up to 99.9% of cell phone radiation.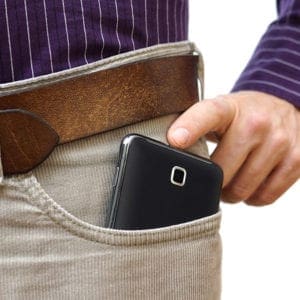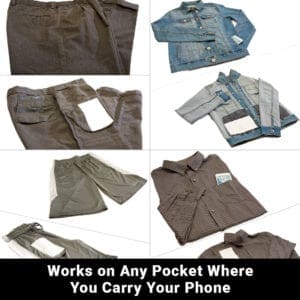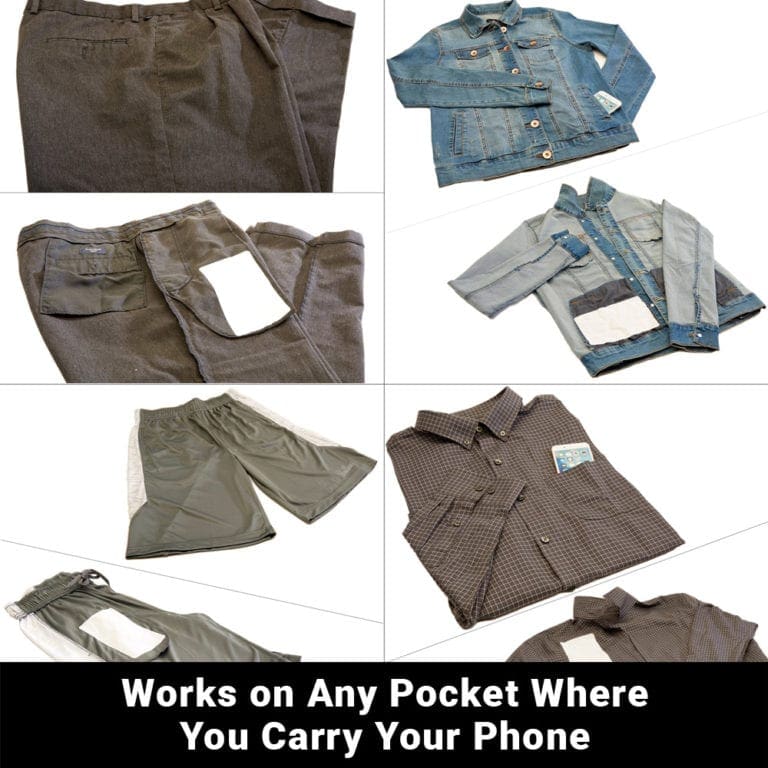 Works on ANY Pocket
Our SYB Pocket Patch works on any pocket where you carry your phone. 
Pants, jeans, jackets, suits, skirts, purses, backpacks – with our Patch, you can turn ANY pocket into a powerful radiation shield.
Even better, each order includes 3 Pocket Patches to protect multiple pockets.
Quick & Easy to Apply
Applying the SYB Pocket Patch to any pocket is quick and easy.
Turn your pocket inside out.
Peel the Patch off its sticker.
Press the sticker on your pocket lining.
It's as easy as 1-2-3!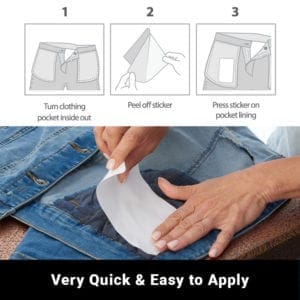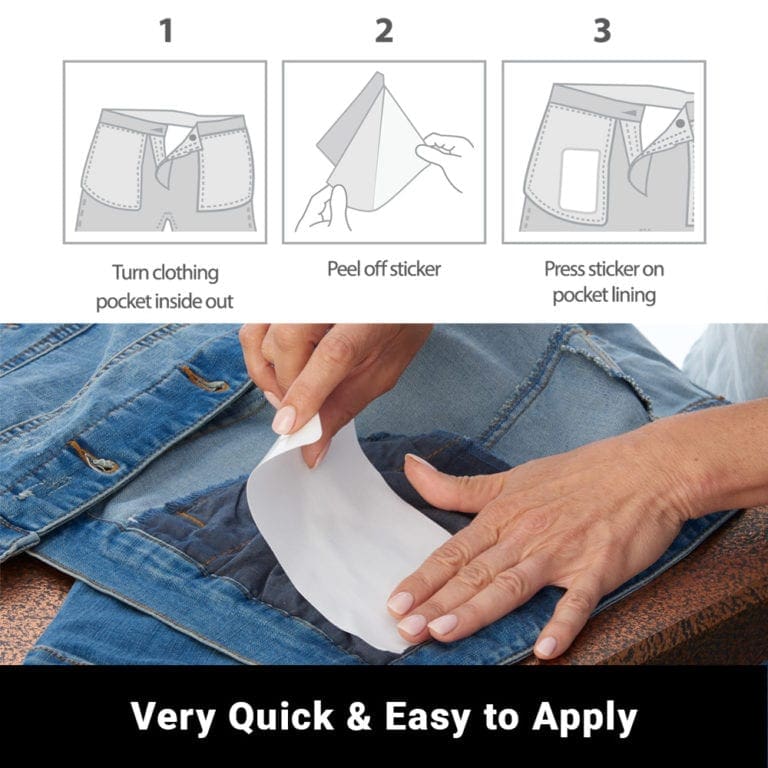 Quality Manufacturing
Manufactured from high quality, hypoallergenic cotton, lined with silver thread, the SYB Pocket Patch is made in the USA to exacting standards.

Easy to Use
Just put your patch on your pocket. That's it! And now you're shielded by our powerful cell phone radiation protection.

Smart Design
The SYB Pocket Patch shields your phone on one side only (the side between your phone and your body) so it protects you but does not interfere with phone's reception or battery life. The Patch simply deflects the harmful radiation away from your sensitive bits.

Machine Washable
Your new Pocket Patch is machine washable! 
Care: Wash on "normal cycle", warm or cold, with normal detergent not bleach; tumble dry; do not dry clean.