Description
Block EMF Radiation In Any Pocket Where You Carry Your Phone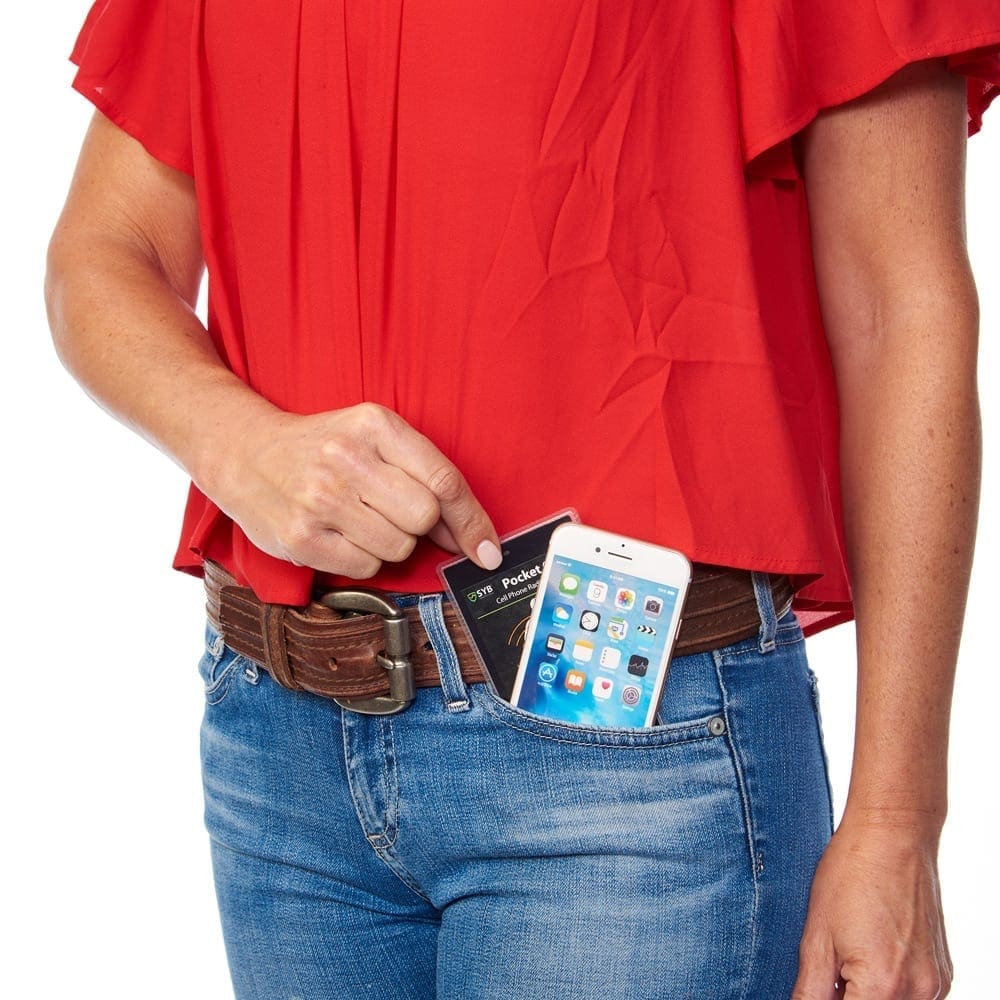 The SYB Pocket Card makes it easy to turn any pocket into a powerful cell phone radiation shield.
Just stick the Pocket Card in any pocket to deflect cell phone radiation away from your body. The Pocket Card works on any pocket, including pants, jeans, jackets, shirts, suits and skirts.
Real Science
Our Pocket Card uses universally-accepted and scientifically verified principles to shield your body from EMF radiation.
Inside each Card is a metallic cloth that forms a shield to block EMF radiation, just like a mirror reflects light.