Description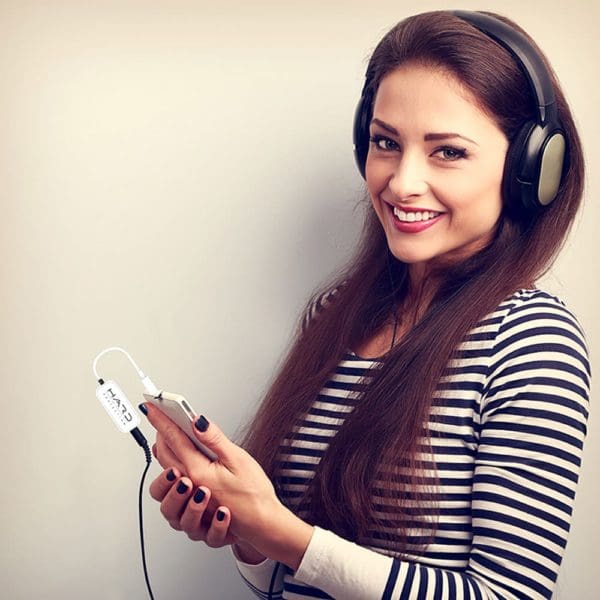 Using a headset is safer than holding your phone up to your head.
But standard wired headsets conduct EMF radiation from your phone directly into your ear canal, exposing your brain.
And anti-radiation air tubes have inferior sound quality.
That's why we created the SYB H.A.R.D. – to protect you from EMF radiation without sacrificing sound quality.
Real Science
The SYB H.A.R.D. uses universally accepted scientific principles to Shield Your Body against harmful EMF radiation from devices like phones, laptops and tablets.
Inside each H.A.R.D. is a dielectric gel that absorbs the microwave radiation emitted by your cell phone and conducted into your head with standard headphones and headsets.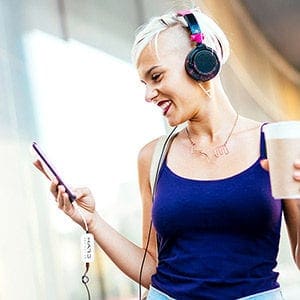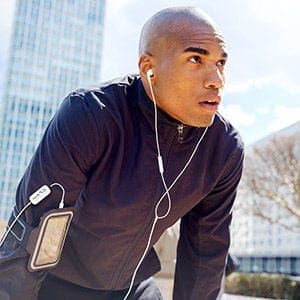 Lightweight & Portable
The SYB H.A.R.D. is stylish and sleek with a small design. 
It's small, portable and easy to carry. You can use it while walking, driving, traveling, exercising at the gym, at home, work or on the go.
Complete Control
Any controls that you have on your headset or headphones, like your microphone, volume control, and call answering, will still work.
Use your headset and device just as you normally would, while you protect yourself from harmful cell phone radiation.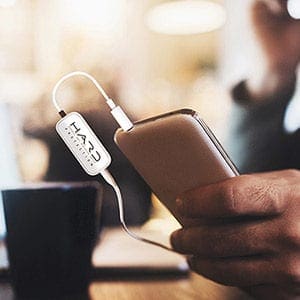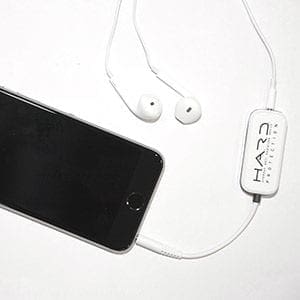 Works on Phones, Laptops & Tablets
The SYB Air H.A.R.D works on any device with a standard 3.5mm audio jack or a USB-C connector.
This includes phones, laptops, desktops, tablets, ebooks – ANY device with a normal headset jack.
It also works with any headphones or headset with a standard 3.5mm audio jack. It also works with USB-C devices (like later model Android phones) with a USB-C adapter.
Use with an iPhone lightning adapter is not recommended.

Unbeatable Audio Quality
You no longer have to sacrifice audio quality to protect yourself from cell phone radiation with Air Tube headsets. The SYB H.A.R.D. works with your favorite headphones or headset. In fact, by eliminating the EMF interference, the HARD actually improves your audio quality.

Easy to Use
The SYB Headset Anti Radiation Device couldn't be easier to use.
Just plug it into your phone, laptop or tablet, and then plug your headphones or headset into the H.A.R.D. That's it! Now you're protected as you talk and listen on your device!

Smart Design
All the controls on your headset (like volume and call answering) will still work.
It just protects you and your brain from EMF radiation. That's it.

Use it Anywhere
It's small and lightweight. It's perfect for use while working, lounging around, or when you're on the go. Walking, traveling or exercising, everyone needs protection from mobile radiation.