Description
Shield Your Body from Blue Light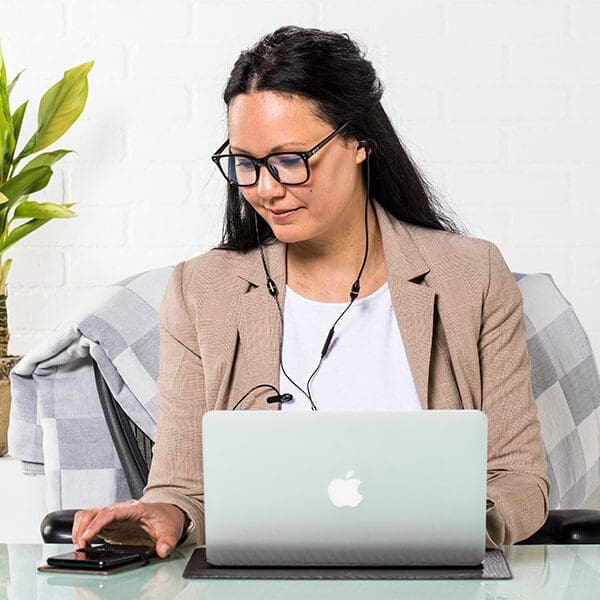 Do you stare at screens all day?
Artificial light from these screens leads to blue light exposure.
Blue light is a type of EMF in the middle of the visible light section of the electromagnetic spectrum. Unlike UV light and infrared, it's visible to the naked eye. And too much of it affects your circadian rhythm, which impacts your sleep.
That's why we created the SYB Glasses: powerful all-day protection against blue light.
Real Science
Our SYB Glasses use universally-accepted, real science.
Each lens is made with special materials to filter out blue light.
And each pair even comes with a testing kit so you can see the shielding power for yourself.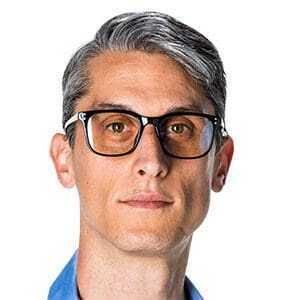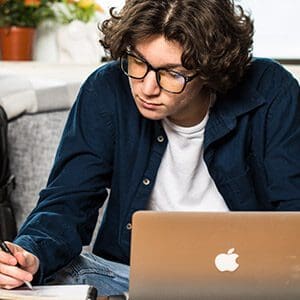 Use it All Day, Every Day
Some blue light glasses have orange or red lenses. While those provide very effective protection, they are not designed to be used comfortably, all day long.
In contrast, SYB Bluelight Glasses are clear lenses, designed to provide the type of protection you can use all day long. 
Wear them at the office, at school, and at home. You can use a computer, a phone, or watch TV comfortably.
Universal Unisex Design
Made with stylish black frames, the SYB Glasses are great for men and women, adults and teens. 
The SYB Bluelight Glasses are great for anyone of any age who wants to shield their eyes and bodies against blue light from modern devices.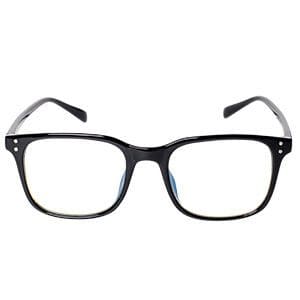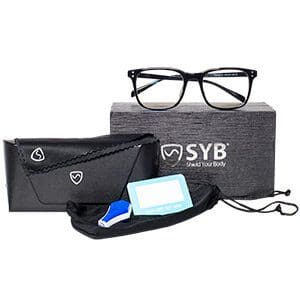 Includes a Full Kit
Each pair of SYB Glasses doesn't just come with the glasses. You'll also get:
A stylish case
A microfiber pouch
A microfiber cloth
AND a blue light testing kit