Description
Ground Your Body More Safely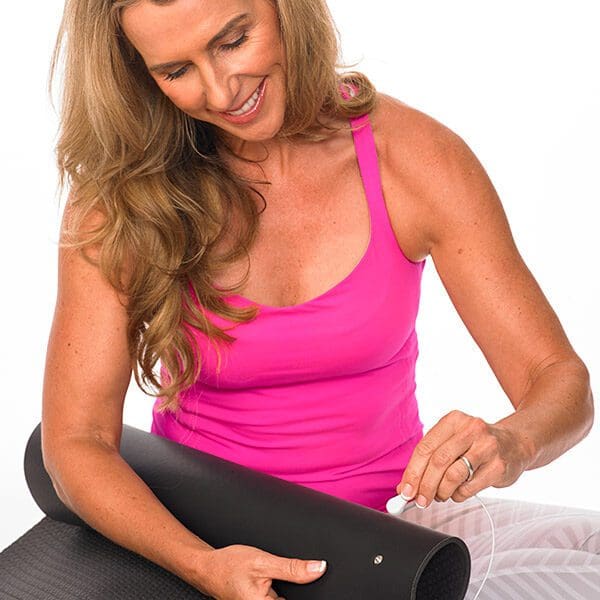 Grounding (also known as earthing) is great; it's a super important tool in your EMF protection arsenal.
But there are hazards in grounding– hazards that stem from your electrical wiring and the power grid. These include contact current, dirty electricity, and electrical field EMF.
Whenever you touch a grounding product, you're exposing your body to these harmful forces.
And that's why we created the NCB Pro.
The NCB Pro makes it safer to ground your body by eliminating these harmful forces from your home grounding conductor.
What Experts Are Saying About the NCB Pro
Dave Green
M.Sc., BBEC, EMRS, Michigan EMF Specialists
Getting current off the grounding system is a key component in lowering EMF exposure, especially for electrically sensitive folks.  I look forward to testing the NCB pro in appropriate applications to achieve a no current grounding  system.  Thanks Andrew, for your dedication to bring this product to life, in order to help others with their lives.
Arthur Kaliski
EMRS BBI, BA chemistry
The NCB reduces the flow of unwanted man made electromagnetic pollution coming into our houses on our grounding systems including stray electricity, electrical magnetic fields and dirty electricity. We can now connect to the earth with the NCB without the unwanted EMR pollution that flows in the earth every where there is utility electrical service.
Cathy Cooke
BBEC, EMRS, BCHN
I am so grateful for the NCB, both the pro and consumer versions have helped me significantly with my most sensitive clients.  For those experiencing the most extreme sensitivities, it can sometimes be impossible to get their living environment to a low enough level due to the contact current from the US grid system. The NCB has helped greatly to make these clients more comfortable in their homes.  It's a great tool that I wish I had sooner!
Mieke Jacobs
EMF consultant, owner of Healthy House Chicago, Bachelor's degree in Molecular Biophysics and Biochemistry from Yale University
Thank you Andrew for coming up with a solution that solves multiple problems at once! Before this, there simply wasn't any way to specifically reduce current. And reducing magnetic fields often involved the huge expense of improving the home wiring system so using the NCB is perfect for those who rent or can't afford to do complicated electrical work.
Stephen McCristall
EMF Consultant in New York
I wanted to share an experience I had today regarding the NCB. A young man had a terrible fall and sustained serious back injuries. He had knowledge of the studies by Oschman, Sinatra and others on the benefits of earthing relating to reduction of inflammation, faster wound healing as well as pain relief. So he wanted to be grounded as much as possible. The problem came in when I checked the house ground. I found high current (3.5 amps) on the water pipes which pollutes all the ground wires. Circumstances wouldn't allow me to fix this problem. When checking the implications of a separate earthing stake, I found there would be 4 micro amps on the earthing wire. While that is pretty low, its still 3 points over the safety standard and would make his body part of a circuit. That's not even good for a healthy person much less someone healing from trauma. Fortunately I had an NCB in my van and when i put it in series with the earthing set up it brought the current flow and the higher frequencies to zero while still allowing a connection to earth. Frankly without the NCB I would not have felt comfortable giving him what he wanted while we wait for permission from the landlord to fix the EMF problems in the house.
William Holland
EMF Specialist and Electrician, Co-Founder of the non profit Living Harmony
I have been a licensed residential electrician in California since 1992. Eleven or so years ago after attending the Building Biology protocol my practice and absolute focus has become biological health, human or otherwise. There are a plethora of magic bullets in the industry claiming to fix whatever you may need and sadly bright lights, fear tactics and great advertising have polluted peoples confidence. I eagerly look forward to using your NCB in the continued effort to get clean CLEANER.
Which Version is Right for Me?
There are essentially two categories of uses for the NCB Pro.
Category 1: Inside the Breaker Panel
Volate: 120V
Guage:

12 AWG: Almost everything that is fed from breakers inside home panel.
10 AWG: Exceptions including: well pump, HVAC furnace, solar sub-panels.

If in doubt, select the 120V 10 AWG for applications with the breaker panel.
Category 2: When Earthing Using an Outside Ground Rod
| Version Name | Name | Electrical Name Plate Info:
Voltage, Current, Wire Size | Intended Use/Description | GDT Activation Level |
| --- | --- | --- | --- | --- |
| 120V 12 AWG | Wired, 120V, 20A EGC Filter | 120V, 15-20A, 12 AWG Stranded Copper | Stops "foreign" primary return current on equipment grounding conductors (rated up to 20A) yet provides effective ground-fault path to quickly trip breakers. | 60-75V |
| 120V 10 AWG | Wired 120/240V, 30A EGC Filter | 120/240V, 30A, 10 AWG Stranded Copper | Stops "foreign" primary return current on equipment grounding conductors (rated up to 30A) yet provides effective ground-fault path to quickly trip breakers. | 60-75V |
| 240V 12 AWG | Wired, No Circuit Breaker 20A, 240V+ Equipment Bond Filter | 240V+, 20A, 12 AWG Stranded Copper | This wired 12 AWG 240V NCB is for use on bonds between equipment to filter noise but not intended to trip breakers. The surges above 240V from lightning are allowed through to balance the energy to prevent an arc from jumping. | 240V |
| 240V 10 AWG | Wired, No Circuit Breaker 30A 240V+ Auxiliary Ground Filter | 240V+, 30A, 10 AWG Stranded Copper | This wired 10 AWG NCB Pro is for use on secondary earth references (not the main GEC), bonds and grounding conductors that do not have overcurrent protection, like phone line bonds, outside auxiliary grounding electrodes feeding shielding paint, etc. The surges above 240V from lightning are allowed through to prevent an arc between systems yet home based 120V faults are blocked from accessing the earth to keep them focused on the in-home breaker, not through earth. 250.4(A)(5) | 240V |
Real Science
In order to address the electrical hazards from grounding, we want to stop current on the grounding conductors– before they enter the home. That's the foreign current, like through a well pump, as we see in this diagram.
The NCB Pro also addresses local or in home current sources from appliances.
The NCB Pro is placed in the grounding conductor. There's a resistor in there, and it strips the dirty electricity, and stops the current and magnetic field, from your grounding conductor.
And – VITALLY– the NCB maintains an effective "ground-fault path." You may not know what that means, but it's really important. Because, if for some horrible reason an electrical cord is cut or something else goes wrong, and your grounding mat gets electrified, the NCB Pro activates and sends that current back to trip the breaker immediately– protecting you. 
Works With Any Product You Use to Ground Your Body
Because the NCB Pro is designed to be attached to the grounding conductor, the NCB Pro works to protect any product you use to ground or earth your body that is connected to that circuit. That includes:
Grounding Mats

Grounding Sheets

& More!
The NCB Pro is also excellent at eliminating magnetic field emissions proximate to beds and other furniture, created by foreign or local current flows on the grounding system.
Requires Professional Installation
Because of its nature, the NCB Pro requires installation by a professional. This could be a certified Building Biologist or a licensed electrician.
If the expert with whom you are working is unfamiliar with the NCB, that's why we offer:
30 minute consulting session with the inventor ($198 value) – included in your purchase, at no additional charge.
An extensive library of training materials, created by the inventor.
Invented by Andrew McAfee
Andrew McAfee is an EMF consultant based in Raleigh, North Carolina.
Andrew and his wife discovered they were EMF sensitive after moving into a new home in 2000. They started getting sick. Really, really sick. And they couldn't figure out why.
After some investigation, Andrew and his wife discovered that his wonderful new home was filled with massive wiring problems. All of this was in an electrical system that had passed all code inspections.
So Andrew started learning all he could about EMF and electrical wiring. In 2017, he became a full-time EMF consultant. And in 2019, he earned a career diploma in residential electricity.
He started helping clients improve their lives, and their health, by improving their homes, by addressing all the problems he was finding in their electrical wiring systems.
He invented the NCB out of necessity– to help his clients ground their EMF protection products more safely.

Unique
The NCB Pro is the only solution available anywhere in the world that performs all of these essential functions for improved health and reduced EMF exposure from the equipment grounding conductors in your home.

Works Internationally
The NCB Pro will work anywhere in the world.

Quality
Precision engineered and quality-tested.

Flexible
Works with any product you use to ground or earth your body. That includes grounding mats, grounding sheets, EMF canopies– & more!