I get it. EMF is complicated. And there are a lot of other things in this world that you're told you should care about. Climate change. Microplastics. Deforestation. So why should you care about EMF? Well, I appreciate you giving me the opportunity to explain. Because EMF is an important topic for your health– AND there's a lot you can start doing about it right now.
What is EMF Radiation?
EMF stands for electro magnetic fields and it's a form of energy.
Now, a little bit of EMF is natural. Like what we get from sunlight, or from lightning, or the earth's magnetic field.
Human-made EMF is also emitted by all modern technology. That includes power lines, anything that runs on power, and any device that sends a wireless signal– these are all sources of EMF, that don't, obviously, occur in nature.
So what that means is, over the past 140 years— since the invention of the light bulb– the amount of human-made EMF in our environments has exploded. By some estimates, in today's cities, people are exposed to EMF levels in the environment that are more than 1 trillion times higher than what are found in nature.
How Does EMF Impact our Health?
Certain forms of EMF have a tremendous amount of energy. This is called ionizing EMF, and includes x-rays and gamma rays.
These have so much energy, they knock electrons free from the atoms in your body. And because they have so much energy, everyone knows these are very harmful, even in very low doses. That's why you wear a lead jacket when you have dental x-rays.
The type of EMF emitted by modern technology has less energy, and it's called non-ionizing because it does not have enough energy to knock electrons loose from your atoms.
Because it has less energy, it was long assumed that non-ionizing EMF was safe.
It turns out that belief was wrong.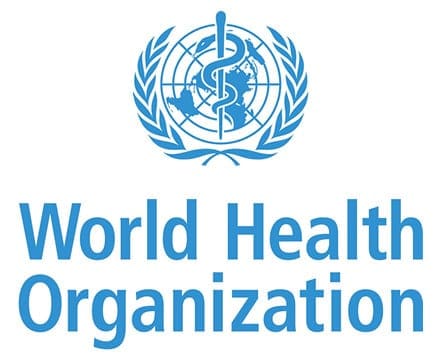 Because over the past few decades, science has demonstrated a lot of negative health effects from exposure to EMF radiation– even at levels that you'd get just by making a call on a cell phone. We're talking about thousands of different scientific studies demonstrating negative health effects from EMF radiation.
These effects can range from less serious ones like sleep disruption and anxiety, all the way up to cancer, miscarriage and infertility. And in fact, the World Health Organization lists EMF as a Class 2B Carcinogen.
Featured Infographic
Isn't This Technology Regulated to Protect our Health?
A lot of people believe that when companies are allowed to sell products, that means they're safe. But that's just not the case. In the case of EMF, a lot of these products aren't tested or regulated at all.
That includes things like power lines, which surround us everywhere we go. EMF emissions from power lines are totally unregulated.
And then certain sources of EMF are actually regulated, like cell phones. But they are self regulated. That means the companies are allowed to perform these SAR tests themselves and report the results to the government.
And that leads to situations like we recently saw in France, with Phonegate. The French government tested hundreds of different cell phones and found that 89% of them exceeded their reported radiation levels– many exceeded legally permissible levels and were recalled. So we know for a fact that the regulations are setup in a way that allows the companies to lie and deceive consumers and release dangerous products.
Does 5G Increase Health Risks?
Yes, 5G does increase health risks.
Of course, we don't know for sure what those risks are, because 5G is being deployed without any testing into the long term health effects. Which is a big part of why this 5G rollout is so irresponsible and dangerous.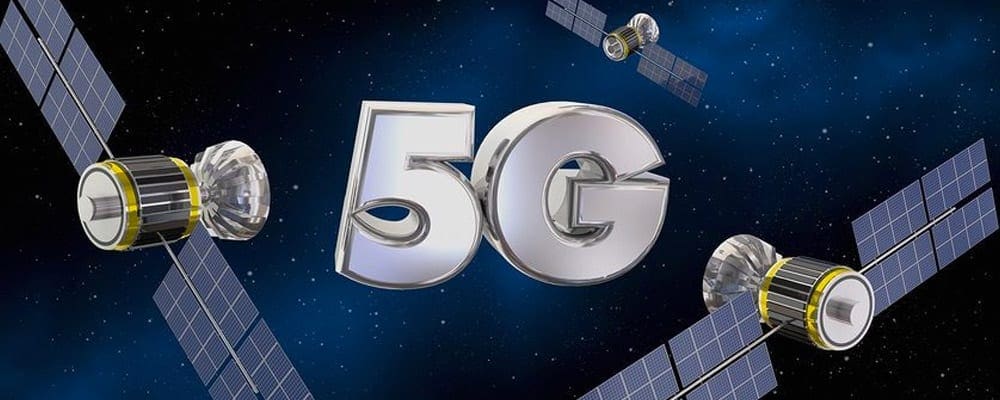 But, it's clear 5G will increase health risks. For a couple of specific reasons.
because we're talking about whole new frequencies being used for 5G, than for earlier generations of tech like 4G and WiFi. And these frequencies have never before been used in consumer applications.
because we're talking about an explosion in the number of sources. A lot of people think of 5G as being for cell phones. And that's true. But 5G is more than just cell phones. 5G was designed from the ground up to power the Internet of Things. That includes smart cars, smart homes, smart meters. So with 5G, we're talking about a multiple order of magnitude explosion in the number of sources of EMF in our environment.
So we're talking about a massive leap in human exposures to EMF, and to new types of EMF radiation.
And this is why it's so important to learn some of the things you can do now to protect yourself by reducing your exposure to EMF radiation.
What Can I do to Protect Myself and My Family?
Here's where I have some really good news. There are two things that everyone can start doing to reduce their exposure to harmful EMF– without sacrificing their enjoyment and benefit of modern technology, and without buying any new gadgets.
The first is to minimize your use of wireless technology. Simply put, use less tech, less often. This can be as simple as turning off your wifi at night when you go to sleep, when you're not even using it. Or turning your phone into airplane mode when you don't need to send or receive calls or texts. Or skipping the wireless headsets and using speaker phone or wired headsets instead.
When you use less tech, less often, you're going to be exposed to less EMF.
So that's the first way, to minimize use.
The second is to maximize distance. That means creating more space between your EMF tech and your body. This can be done, for example, by not carrying your phone in your pocket (which even the iPhone manual says not to do). And another example is to not use your laptop in your lap.
The power of EMF radiation diminishes exponentially with distance, so every millimeter of separation you can create between your tech and your body can make a really big difference in your exposure.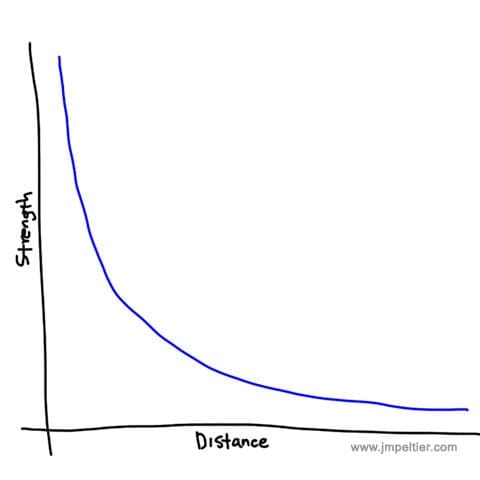 So those are the free, quick and easy ways anyone can start making a big reduction in their exposure to EMF. Minimize use and maximize distance. And that's the best way to start.