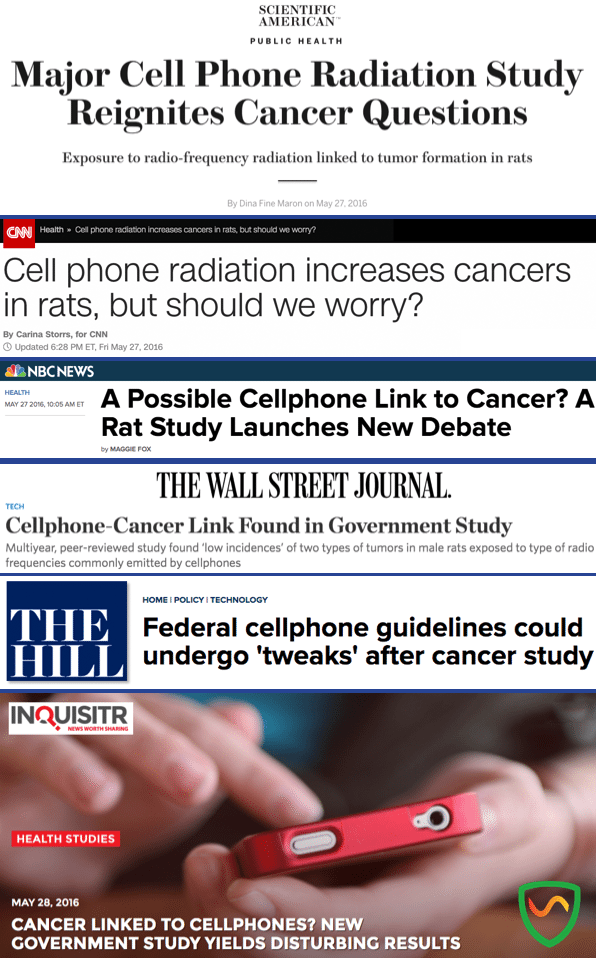 There's been a lot of coverage in the past week about the recent leak of preliminary results from the National Toxicology Program's study on cell phones and cancer. It is one of the largest and longest-term studies of its kind studying EMF exposure.
This is just the most recent study that shows a link between exposure to cell phone radiation and the development of certain types of brain tumors. There are literally thousands of studies conducted over the past century that demonstrate a link between this type of radiation and the development of negative health effects, like cancer.
But cell phone radiation is everywhere. Almost everyone has a cell phone, and even most of those that don't own or use cell phones do tend to live near multiple cell towers. And so, as a result, a lot of people might wonder what they can do to reduce their exposure to EMF radiation from devices like cell phones.
That's why we put together a new, free ebook, 'The Best EMF Protection is Free'— so you can live healthier, with less exposure to EMF radiation, without spending any money or buying any new devices or gadgets.
In this ebook, you'll learn the two simple ways that you can start living healthier, with less exposure to EMF radiation. And I give you dozens of examples of how to implement this in your daily life, so you can start making a bit reduction in your exposure to wireless radiation.